Cats and Dogs Used for Testing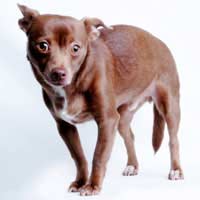 Cats and dogs in animal testing have gathered a great deal of criticism, which is partly due to their place in society as beloved pets. It can be difficult for people to imagine a fluffy cat or dog suffering discomfort or pain, particularly in a sterile laboratory setting. Animal rights activists have also made a point to target the use of cats and dogs in research and there has been no shortage of threats made to researchers who use these animals for testing purposes. Despite the controversy, dogs and cats have numerous benefits for research and their use is widely supported within the scientific community and by most of the public, provided their use is on medical grounds rather than for the sales of cosmetics.
Benefits and Controversy of Cats in Animal Testing
Cats are actually used quite regularly in the field of neurology, where they have contributed to our knowledge and development of neurological research. This type of research is considered to be extremely invasive, despite its benefits for human diseases. Unfortunately, these experiments are thought to cause pain in approximately half of all cats used, which fuels the anger of animal welfare groups who cite that the practice should be halted. A cat's nervous system is a widely supported area by the research community. Nerve cells may be isolated and obtained from a cat's brain for experimental use or alternately, a study in the United Kingdom created spinal cord damage with the aim of understanding nerve pathways. Another focused area of research with cats entails the cat's visual pathways. Cats are also considered extremely useful for understanding human biology. Researchers may modify an aspect of the cat's physiology to observe the results or create a disease state to test a drug. However, claims against this type of research cite that much of the experimentation is triggered by scientific curiosity rather than actual applied, practical research.
Dogs and Ethics in Animal Testing
Dogs are notably useful for applied medical research and education. They are typically purpose-bred or provided by companies who are registered to provide animals solely for testing. There has been some controversy, however, regarding the tactics of such dealers, who are thought to also be purchasing animals from shelters, advertisements or perhaps even stealing the animals, although these claims have not been substantiated. There are also preferences for certain breeds because of their ease of handling and tendency to be less challenging during the research process. Beagles are often used and are considered an effective model for diseases and conditions in humans. Areas including hormonal disorders, cardiology, and osteopathic studies have all benefited from the use of dogs. Specifically, heart disease is a popular area that uses dogs for experimentation.
Future Use of Cats and Dogs in Animal Testing
Overall, cats and dogs are used to understand how the human body works in terms of biology and disease as well as for drug and related product testing. Their use will likely continue although it is doubtful that animal welfare groups will be halting their active campaigns anytime soon to end the use of cats and dogs in animal testing. For most people, it is important to separate the use of cats and dogs as our pets versus the use of cats and dogs in animal testing.
You might also like...