Toxicology Testing Using Animals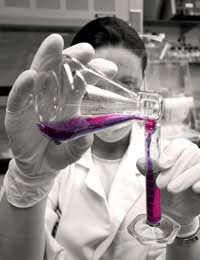 Toxicology testing is an important aspect of animal testing because it is used to ensure the safety of various substances such as drugs. These tests are conducted by pharmaceutical corporations and other establishments such as animal testing facilities who are hired to perform animal testing for private companies. Toxicology testing is an area of animal testing with approximately a million animals used per year in Europe alone. This type of testing comprises an estimated ten percent of all animal testing procedures that occur each year. The number of animals used for a single chemical is also quite large, which has prompted animal welfare groups to target this type of testing, among others. Roughly five thousand animals undergo testing for just a single chemical and the number is more than double that for pesticides.
Benefits of Toxicology Tests
Toxicology testing has many benefits, which include assessment of products such as:
Pesticides
Food products
Additives
Chemicals
Pharmaceuticals
The majority of toxicology testing comprises individual ingredients in a formulation rather than the final product. One of the challenges, however, is that manufacturers cite that such toxicology tests actually exaggerate the toxicity of a chemical or similar substance. Therefore, it is actually preferable for them to perform the toxicology testing again on the final product, which then allows them to receive a label indicating lower toxicity. Unfortunately, this means using additional animals to conduct testing on the finished product.
Criticisms of Toxicology Testing
One enormous criticism of these tests is that they are performed without anaesthetics, which means that animals can suffer a great deal. The reason for avoiding anaesthetic use is because the interaction of two or more drugs can affect the animal's metabolism and excretion of the drug. This means that it is more difficult to gauge the specific effects of the drug in question. The overestimation can be a poor indicator of toxicity, in part, because the doses tend to be quite high and are also performed on a relatively low number of animals in comparison with humans. Although thousands of animals tested for one chemical may initially sound like a large number, a product could be reaching millions of consumers. Manufacturers are essentially extrapolating results from a very small number of animals receiving high doses of a substance. Another criticism is that toxicology testing in animals isn't closely aligned enough with the human body for the results to be accurate in humans.
Practical Aspects of Toxicology Testing
Animals may receive just one application of a substance or they may receive regular or repeated applications over the course of several months. For some animals, they receive the chemical for their entire lifespan. Applications vary but include:
Orally dispensing the substance, using a tube or placing it in the animal's food
Application of the substance to the animal's skin
Dripping the substance into the animal's eyes
Injecting the substance intravenously or via the animal's muscles
Injecting the substance just under the skin
Forced inhalation of a substance through use of a mask or chamber
Types of Toxicology Tests
There are many forms of toxicology tests used on animals. The Draize test has been a highly publicised one with regards to animal welfare groups, who have campaigned against the test. In the Draize test, a substance is dripped or similarly applied to an animal's eyes or skin. Rabbits are commonly used in Draize testing, where researchers will apply the substance and then assess any subsequent damage or irritation to the rabbit's eyes. Regulatory aspects include that the test must, however, be stopped if the animal appears to be in extreme suffering or distress. The procedure can also cause redness, bleeding and blindness in the animal. There are alternatives such as a version of the Draize test that is thought to reduce suffering but as of yet, it has not fully replaced the Draize test.
The LD50 test is also known as the 'lethal dose test' or the 'fifty percent test.' Although it has since been replaced with other procedures that don't cause the same level of animal suffering or use the large number of animals, the test is still used frequently and abundantly around the world. This test examines the toxicity of a chemical or other substance by assessing the dosage needed to kill half of the animal test subjects.
Other toxicology tests include foods and food additives. These tests are extremely expensive, costing in the millions and taking several years to finish. Some of the tests last a mere month while others continue for several months or more. These tests, due to the nature of the products, are the most rigid. They assess overall toxicity to the body of the animal as well as any damage to eyes or skin. Other aspects include the potential to cause malignant growth or affect reproduction.
Protecting the Public
Toxicology testing remains mandatory in many countries to satisfy the requirements for public consumption, use or exposure of substances. Animal welfare supporters continue to condemn toxicology testing as cruel, painful and unnecessary. The research community disagrees and believes it is vital to safeguarding public health. Hopefully, the focus can be to reduce animal suffering as much as possible while still obtaining the benefits of toxicology testing.
ABOUT ANIMAL TESTING IS FOR SALE.
This website is for sale [more info].
You might also like...
to love a cat the way i loved Booba and the questions i have regarding VEC animal clinic and their mistreatment with regards to medication administration and dosage notwithstanding the lack of concern for my instructions
Sara
- 22-Jun-19 @ 2:47 AM
This is the best website , there are no bad picture,but i feel bad for the animals...
janelle
- 24-Feb-16 @ 4:26 PM