About Our Site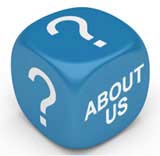 AboutAnimalTesting was formed to offer a unique reference point on informed discussion on animal welfare in animal testing.
Animal testing is a controversial topic. Unfortunately, this has led to a great deal of misinformation and biased articles on the subject. We were concerned that there was no single, accurate resource that presented all sides of the debate on animal testing.
From the medical use of animals to cosmetics testing and related political and ethical issues, animal testing is something everyone should know about. By presenting high-quality articles in a language everyone can understand, we hope that the choices people make will be informed and educated ones.
A skilled team of expert authors write all of our articles, which we hope will be informative and interesting to our huge and diverse readership. Experts are chosen based on their education, experience and passion for the field of animal testing.
Our goal is to encourage readers to think about animal testing and how it impacts each of our lives. We also hope that the website will spark logical discussion that respects science along with individual ethics.

Related Articles in the 'Site Information' Category...