New Technologies as Alternatives to Animal Testing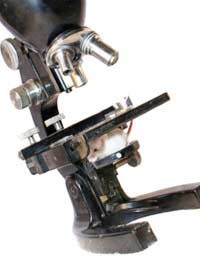 Animal testing alternatives play a vital role in reducing the numbers of animals used as well as the level of their suffering during experimentation. All ethical animal experimentation is guided by the principles of the three Rs, which involve reduction, refinement and replacement. New technologies are crucial to ensuring that we find effective ways to deepen our knowledge of medicine and to develop better preventative screening measures and drugs for disease while improving animal use and treatment.
Synthetic Membranes
By growing cells via artificial means, many biomedical tests can avoid the use of animals. In one case, an organisation in the United States began using synthetic membranes in the early 1990s and the techniques for creating such mediums have vastly improved since that time. These synthetic membranes can be substituted for animals and they are used to demonstrate the effects of chemicals or topical treatments on skin. This contrasts greatly with the traditional tests where an animal's fur would be shaved, and then a corrosive chemical would be applied to its back to observe the effects.
Statistics Instead of Animal Testing
Statistical procedures can allow researchers to use comprehensive data sets to better gauge how a disease can spread. They also make use of data previously obtained from animal testing. This allows them to avoid using animals, which ultimately reduces the number of animals used in testing.
Cell Cultures
Cell cultures can provide an effective means for replacing animal testing. Historically, animals were used for purposes such as vaccine development and creation. Throughout the 1970s in the Netherlands, for instance, thousands of monkeys were used to formulate the polio vaccine. Today, a kidney cell culture can be taken. In fact, a mere ten monkeys is sufficient to provide the vaccine to each person residing in the country. The added benefit of using cell cultures is that any vaccines from cell cultures are in a form that is particularly pure compared to one derived directly from the animal. This means that the usual safety testing that must occur on the vaccines can essentially be bypassed.
Newer Scanning Techniques
Some of the newer technologies entail improved scans such as magnetic resonance imaging (MRI). This enables researchers to actually investigate disease through human scans rather than performing animal testing.
Another important alternative is the use of an autopsy to provide information relevant to biomedical research. While this can't replace animals completely, it does reduce the numbers used.
Computer Models
Computer models are an effective tool to simulate the response to a specific research question or experiment. While they still don't replace an entire organism, they have proved useful as a substitute for animals in some cases. The use of computer models means that the need for live animals in laboratory experiments can be markedly reduced.
Looking Ahead
The development of new technologies and substitutes as an alternative to animal testing is important to enhance our knowledge of medicine as well as prevent and treat disease without the use of animals. As the need for alternatives increases, more funding will hopefully be directed to the development of animal testing alternatives, which means successful new treatments for disease without the use of animals in testing.
You might also like...