Refining the Alternatives to Animal Testing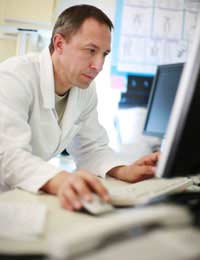 Reducing animal suffering as a whole requires the use of alternative approaches to animal testing. While the scientific community generally supports the use of animals to further our knowledge of health and medicine, they still acknowledge the need for alternatives to reduce animal suffering. This is accomplished through the use of several different categories of alternatives, which are often described as the three Rs of biomedical research. They are:
Reduction
Replacement
Refinement
Importance of Refinement Methods in Animal Testing
Refinement methods in animal testing are important because they aim to alleviate pain and suffering in animals and also promote the well-being of animals. Alternately, refinement methods will - at the very least - attempt to minimise suffering and distress in the animal. The pain experienced by the animal can be caused by tissue damage, which may have occurred from a surgical procedure, an injury to the animal or a specific disease. The animal can also suffer from environmental stress or psychological stress as well.
Types of Refinement Methods in Animal Testing
There are many methods that can be employed and the most common ones are described below. One difficulty with refinement techniques is that they are not that well documented compared to reduction and replacement methods in animal testing. Each company will usually utilise the standard types of pain relievers such as pharmaceutical drugs, but as they learn new ways to identify and reduce pain, these will not necessarily be shared nationally or globally. In contrast, reduction and replacement techniques are more vigorously controlled, which means their development and implementation receive evaluation and scrutiny as well as being shared with other researchers around the world.
Using Pharmaceuticals
For the most part, the use of anaesthetics, analgesics and pain-relievers can be helpful to relieving pain or distress. Tranquilisers can also calm and relax the animal during an experiment. Because pain is such a personal and subjective experience, animal technicians and other relevant staff must be trained to detect discomfort or pain in animals. Technicians rely on the animal's behaviours and clinical signs of pain. Still, it is a difficult task to properly assess an animal's pain. Generally, it is assumed that if the procedure would cause pain in humans, it will cause as much pain or more in animals. The goal is thus to try to prevent pain from occurring through the use of drugs whenever possible. The reality, however, is an unfortunate one in that a large number of animals in research will still experience pain that occurs without relief.
Using Technology
Using technologies that are less invasive are also considered refinement techniques. Various advanced scans and less invasive equipment that still provide comparable information are all refinement techniques because they minimise physical and psychological discomfort in the animal. For instance, ultrasound and Magnetic Resonance Imaging (MRI) can both be considered refinement techniques.
Reducing Psychological Distress
Another important aspect of animal care is minimising psychological distress in animals. A distressed animal will not provide usable laboratory data so it is in the best interest of the researcher to minimise pain for the animal's sake, while also minimising pain in the interests of successful experimentation. Providing animals with larger cages and toys can make a significant difference in the animal's emotional well-being. It's also important to note that a challenge cited by researchers is that a pain-relieving drug may interfere with the drug being tested. However, if an animal is experiencing pain, its reaction can similarly complicate the results and provide inaccurate results. Thus, it is usually in the best interests of research to reduce or eliminate pain whenever possible.
Reaching an End Point
There are also times when it is humane and ethical to end the animal's life. Sometimes this end point occurs when the level of pain is higher than it was initially anticipated. Other times, it may be that the continued pain of the animal is insufficient to warrant continuation of the experiment. Finally, there is also a level where it is deemed immoral to allow any further suffering and therefore, euthanasia will be employed.
Refinement techniques cover virtually anything that aims to alleviate or minimise pain in animals. Scientists do not want to see animals suffer and by developing and sharing refinement techniques, all researchers can continue their commitment to reducing animal suffering.
You might also like...