Quick Statistics on Animal Testing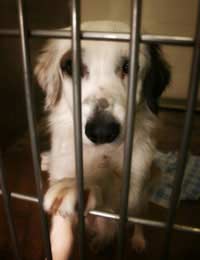 Animal testing is a complicated area, fraught with controversy, facts and myths. Statistics play an important role in the area of animal testing because they help to put the use of animals into perspective, both in the United Kingdom (UK) and elsewhere in the world. They help us to monitor the use of animals, which researchers, the government and the public ultimately hope to reduce as new alternatives to animal testing are being developed. The monetary effects of damages caused by animal rights activists are also an important area to consider because they can compromise the livelihood of those who use animal testing to conduct research for health and medicine.
Important Statistics on Animal Testing
In the UK, there were nearly three million experiments on live animals in 2002. This figure shows a decrease in animal testing over the last several decades. However, a small spike in the last few years does have the public, animal welfare groups and researchers concerned.
Most animals used in the UK are mice, with European statistics showing nearly 1.87 million used in 2005. National statistics for the UK, however, showed that this figure is 2.81 million. In addition, this figure rose for 2006 to 2.95 million animals.
Statistics for 2005 showed that Finland and Ireland both decreased their use of animals. In contrast, Sweden, Spain and Greece all increased their use of animals, either doubling or near-doubling their use.
In the UK, reptiles are generally the least used animals because their anatomy tends to be incompatible with most of the research performed, which is primarily biomedical and toxicology based.
European statistics showed that France used 2.3 million animals in 2005 while Germany used 1.8 million animals in that same year for testing purposes. National UK statistics contrasted somewhat because they showed that for 2004, France used 2.3 million animals while in 2005, Germany used 2.4 million.
It is estimated that £150 million has been caused in property damages in the UK as a direct result of the actions by animal rights activists. In fact, the Animal Liberation Front (ALF) admitted responsibility for £750,000 in destruction and damage to laboratories and offices at a university in the United States in 1999. This ultimately shows that damages caused by activists are occurring globally, not just here in the UK.
Huntingdon Life Sciences is one of Europe's biggest testers of animals. They kill approximately 75,000 animals each year, with 87 percent of these animals being rodents.
Across all of Europe, there are approximately 12.1 million animal testing experiments performed each year. While there is some debate regarding the statistics of which country is the highest tester of animals, Britain is thought to be the top user of animals with its use of nearly three million animal experiments each year. France is a very close second and generates a large amount of debate given that L'oreal - a major global cosmetics company - is based in France and still tests cosmetics on animals. France is also the biggest critic of the near-total ban on cosmetics testing that will be in effect by 2009.
Europe's overall laboratory use of animals has actually increased very recently by 3.2 percent. This contrasts with the fall in animal testing over the last few decades.
Use Caution When Interpreting Animal Testing Statistics
Animal testing statistics are one way that the government, public and scientists can monitor the activities in the field. Statistics can help us to identify what is being done well, what is being done poorly and what requires drastic improvement in the UK or globally. Keep in mind that statistics can also be inaccurate or misleading, so if you are looking elsewhere for additional statistics on animal testing, try to be cautious and also check that the source is a reliable one. Hopefully, the statistics can help to improve the field of animal testing and reduce the use of animals, damages by activists and the overall level of animal suffering.
You might also like...
If animal testing is not proving to be credible why are we still using it as a method? Animals didn't consent to this! Why is the human species more important than the species that came before us? When are we going to realize we are killing ourself by killing them.
Meeka?????? Daniel
- 7-May-19 @ 12:00 AM
I wish people would stop heating animals and see how they felt about being tested on and might die we need to keep the other perspective on being tested on
Hailey
- 13-Dec-18 @ 3:01 PM
I strongly believe that animal testing is a big no-no. If your not sure about the issue ask yourself these questions: How many of the same lipsticks do we need? How many animals are we going to kill each day for our beauty? When will people start to realise what they are doing to the animals? Why does it have to be animals? Why can't it be voluntary? How many hairsprays do we need?
Tannybear
- 22-Jun-18 @ 8:49 AM
Hello, I am using this article for a project and I was just wondering where you got this information from because I am trying to keep facts and figures reliable and my project non-bias. Many thanks.
ThatGuy
- 5-Mar-18 @ 10:26 AM
Hi, i'll be having a debate 2 days from now and i'm gathering infos about animal cruelty our motion is "THBT THERE IS NO SUCH THING AS ANIMAL CRUELTY"AND I'm on the opposition side where we believe that animal cruelty exist and I' trying to prepare for the points that they might raise against us like "there are alternative test that doesn't involve animals although there are still experiments that involve animals but it is only their last resort and i don't know how could i rebutt it. If you could spent a few time in reading this. I know it is much to ask but can you please help me in educating me more about it for me to further prove our stand that animal cruelty exist. Thank youuu! :) This is for my debate subject . Have a nice day!
Jessereve
- 2-Oct-16 @ 3:51 PM
It is a crime to use animals for any kind of test you can do otherwise, especially cosmetology tests.
Gustavo
- 4-Jan-16 @ 5:43 PM
Thanks for the help gotta do a presentation about this!
Skylar
- 20-Apr-15 @ 12:39 PM
Hi can i get your opinion on animal testing as i am doing project on agaisnt animal testing. Thank you
animals
- 20-Mar-15 @ 11:50 AM
@workinggirl. Thanks for tellling us - good luck with the debate.
AboutAnimalTesting
- 15-Oct-14 @ 10:18 AM
I would like to thank the author of this article for the useful information. I am participating in a debate about animal testing in school. I have to try and debate about the POSITIVES of animal testing, and that can be a VERY hard thing to find! So, thank you very much for all of the information you provided.
Working Girl!
- 15-Oct-14 @ 12:24 AM