Animal Testing in Asia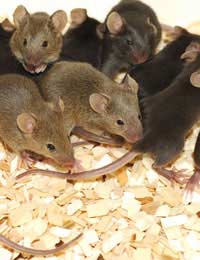 Asia differs greatly from the United Kingdom (UK) in terms of animal testing regulations and public attitudes. In fact, there is little documentation in comparison with the UK because neither the governments nor the researchers themselves have provided documentation to the extent that it is strictly regulated and required in the UK and other areas of the world. There is also a dark side to animal testing in Asian countries because of the lack of control, which leads to higher potential for abuse and outsourcing.
Singapore
Sadly, increased regulations for animal testing in North America and Europe have led to outsourcing of animal testing in Asia. Growing public disdain for animal testing means that companies may choose to outsource their testing to areas where there are lax regulations, fewer checks and less public involvement in animal testing. For example - in Singapore public debate and rallies are controlled to a large extent by the government. This means that the harassment researchers face in the UK makes outsourcing animal testing an attractive option for some companies.
It should be noted that most organisations against animal testing are law abiding but the minority of extremists who wage attacks on researchers conducting animal testing have made the use of animal testing in other areas of the world a more appealing choice for some companies. Although Singapore does have recently approved guidelines governing animal testing, which do carry fines and prison sentences of up to one year, these jail sentences are not likely to occur for a crime unless it's particularly abusive. Therefore, other abuses can still occur. In fact, even the maximum fine that may be imposed is approximately equivalent to the cost of one primate. With some of the world's biggest drug companies setting up facilities in Singapore, other companies may take this lead and follow suit.
China
Like Singapore, China has also become a hotspot for animal testing outsourcing. Beijing, for example, provides scarce implementation and regulation of its animal regulations. Even more concerning is the fact that these guidelines weren't even created until 2004 and are poorly structured. There is little evidence of how companies in China conduct animal testing namely because documentation is not commonly completed. Without the appropriate framework to ensure that documentation is mandatory, companies may have little motivation to make an effort to ensure animal welfare is safeguarded.
In comparison with the UK, Asia is clearly at a disadvantage when it comes to animal testing regulations for maintaining animal safety and welfare. In one sense, it is ironic that here in the UK, animal testing is so strictly regulated but still highly controversial, with organisations and challenges occurring on a regular basis. Yet, in many parts of Asia, there are little or no regulations. The level of accountability, transparency and responsibility is poor, with few organisations and public members to hold animal testers responsible for their experimentation. It actually shows how fortunate Britons are to be able to contest aspects of animal testing they are uncomfortable with or even adamantly outraged by as opposed to areas where public outcry is prevented or censored. Still, it is hoped that companies in regulated countries who attempt to source their animal testing in Asia will be subject to investigation within their homeland. As more coverage occurs regarding animal testing outsourcing, perhaps the regulatory framework in the UK and elsewhere can make reference to standards of practice and penalties for those who do not abide by UK ethics for animal testing. It is also hoped that improved awareness of the importance of animal testing guidelines will result in stricter regulations and improved monitoring in Asia.
You might also like...
Animal testing is wrong. To cause pain and suffering to a helpless animal is discusting. I will only Buy products not TESTED ON ANIMALS!!!!!