Animal Testing in Australia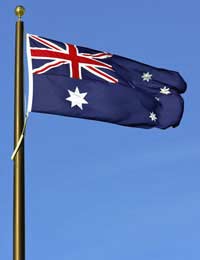 Animal testing is legal in Australia, which has a similar approach to many other westernised countries around the world. There are, however, numerous laws that serve to protect animal welfare during the experimentation process. Different areas in Australia have their own laws that are applicable to animal testing. Regardless, any animal testing that occurs in Australia must be approved prior to commencement in a laboratory facility. An educated and appropriate professional must perform the approval. Furthermore, the request for approval must meet a range of conditions and requirements prior to its approval.
National Health and Medical Research Council (NHMRC)
In Australia, the NHMRC has created a special code of practice for the care of animals that are to be used in scientific experiments. This code forms the basis for all animal testing practices that are utilized in Australia. Ultimately, the code aims to ensure that animal testing is performed humanely, ethically, respectfully and with the purpose of safeguarding animal welfare at all times. The code itself is applicable to investigators, teachers and Animal Ethics Committees. It covers all areas for the care and use of animals as well as any interaction that occurs with animals. A major focus encompasses the justifiable aspect of animal testing. This means that significant justification must be shown for the use of an animal in testing. The code also outlines the responsibilities of those conducting research that requires animal testing.
National Animal Welfare Bill
The National Animal Welfare Bill was created in 2005 to meet the demands of both the public and the scientific research community. The bill was introduced to promote good animal testing practices that abide by the appropriate ethics, responsibility and care that the public and scientific community demand and expect. The bill focuses on all species used and outlines the standards expected for all researchers to understand and utilize. The hope is that the bill leads to a law within Australia, rather than its current state of a code.
Cosmetics Testing
The testing of cosmetics makes up a very small percentage of animal testing in Australia. Public opinion and debate regarding animal testing for cosmetics has, however, prompted a stronger and more consistent focus on refinement, reduction and replacement techniques in animal testing. It should be noted that there is an increasing use of human subjects for cosmetics testing now. Still, organisations in Australia who are against animal testing are particularly adamant that cosmetics testing should not, under any circumstances, be performed on animals. They argue that the efficacy of most ingredients used in cosmetics formulations today have already been proven and that human subjects should form the basis for cosmetics testing.
The Australian Society of Cosmetic Chemists (ASCC) is a collective of chemists who believe that there are safety reasons to warrant animal testing on cosmetics but that alternatives will be used whenever possible. The society believes in reducing the number of animals used, replacing animals with non-animal models whenever appropriate and lowering the level of suffering.
Controversy Over Animal Testing
Australia is still consumed with controversy over animal testing, which reflects the debate in many other parts of the world. Public opinion is similar to the attitudes of those in Britain, where support for cosmetics testing on animals is virtually non-existent. In Britain, however, animal testing for cosmetics purposes has been banned for approximately a decade now and given public support for the ban, it is unlikely that it will change in the future. Australia shares Britain's focus on alternative methods to animal testing but comparatively, its approach is overall less regulated.
You might also like...
Dear Mr/Mrs I am writing to apply for the position that specified in the my attached resume. I appreciate you for reading it. The job opportunity presented in the my resume seems really interesting as I believe that my education and rich work experience of over 15 years in technical field makes me a suitable job candidate for that positions. To support the fact, my key strengths for the job application, has been mentioned in my resume. Apart from these, I am also experienced in learning and adapting to new technologies and jobs as per the job demand. Please go through my CV for additional information relating to my work experience and other required details. I don't have any problem to relocate and immigrate your country. I am always reachable on my cellphone and email. Thank you for your time and consideration. I look forward to a positive response from you for this job opening. First name : MehdiLast name : Nabi Gender : male Age : 38 Nationality : Iranian Marital status : married Objective A position as an Assessor or lead assessor / Laboratory Manager or Quality Control Manager / Laboratory Quality Manager / Standard Compilation / Teacher on QualityStandards Education ? Ph.D Student in Analytical Chemistry, 2018 Isfahan University of Technology (IUT), Esfahan State University, Esfahan Dates attended: 2012 – 2018 ? M. Sc. in Analytical Chemistry, 2004 Esfahan State University, Kashan Dates attended: 2002 – 2004 ? B. Sc. in Applied Chemistry, 2002 Esfahan State University, Esfahan Dates attended: 1998 – 2002 Work Experience (Professional Experience) A) In Pars Meyar Danesh Company employee as: 1. Chairman of the Board, 2013 - 2018 2. Laboratory Top Manager, 2013 - 2018 3. Head of Consultation Department in the field of ISO/IEC 17025, ISO/IEC 17043, ISO 17034, 2013 – 2018 - Internal Audit, 4500 person/hour - Implementation of ISO/IEC 17025 in 95 Laboratories in Iran - Design of 40 Laboratories and Supervision on their Construction in Iran 4. Training Course as Trainer/Master (10 years): - Basics, Structure & Documentation ofISO/IEC 17025, over 6000 person/hour - Audit & Assessement based on ISO/IEC 17025, over 4500 person/hour - Error Analysis & Uncertainty Estimation, over 11000 person/hour - Measurement System Analysis (MSA), over 2000 person/hour - Statistical Process Control (SPC) , over 1000 person/hour - Quality Control/ Quality Assurance in Laboratories by Minitab Software, over 12000 person/hour - Proficiency Testing & Interlaboratory Comparisons, over 8000 person/hour - Validation & Verification of Measurement Methods and Results, over 8000 person/hour 5. Standardization Secretary of Iranian National Standards Organization (INSO) in the field of Quality Management 6. Standard Expert in the field of Quality Management for Training, Supervision and Compilation B) In Iranian National Standards
mdp
- 24-Aug-18 @ 12:16 PM
this is very mean and rude animal testing shouldent happen
lolly
- 14-Jul-15 @ 12:19 AM