Animal Testing on Cosmetics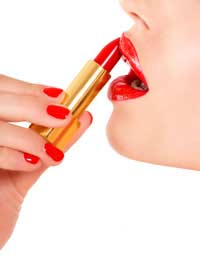 Animal testing on cosmetics is arguably one of the most - if not the most - controversial areas of animal testing. Although it was banned in the United Kingdom (UK) in 1998, it does still occur in other areas of the world. The European Union (EU), introduced a testing and marketing ban in march 2009.
What Happens During Cosmetics Testing?
Cosmetics testing on animals relates to many aspects of the manufacturing process. Animal testing may occur on the full, finished product or it may occur on individual ingredients within a formulation. Another country may even be contracted to conduct the testing within the cosmetic company's homeland or it may be contracted out to a country where animal testing is not currently banned.
Types of Animal Testing for Cosmetics
Cosmetics testing is usually focused on ensuring that a product does not harm a person's eyes and skin. It is also tested for overall toxicity and any toxicity related to ultraviolet light. An example would be a product that contains retinol, which makes a person more susceptible to sun damage. As such, manufacturers will usually recommend a person use a sun protection factor of a minimum amount to safeguard skin and prevent damage and burning. Cosmetics testing will also focus on testing for mutagenic effects. Despite even this array of stringent testing, people do still suffer from reactions to cosmetics, which does indicate the challenges of drawing conclusions from testing that apply to the majority of the public. At present, cosmetics testing is generally faring well without the use of animal testing in areas where it is banned and hopefully, this trend will continue to take hold of other countries.
Controversy of Animal Testing on Cosmetics
The practice is particularly controversial because animals may experience discomfort, suffering and ultimately die, all in the name of aesthetics and 'looking good.' Thus, it is this aspect of animal tests that draws an enormous amount of criticism, both in the UK and internationally. In fact, there are some who support animal testing for medicine simply because it involves the improvement of human health and the extension of human life. They do not, however, support animal testing for cosmetics because the cost to the animals doesn't justify the research, which is really about enhancing appearances for humans.
It should still be noted that although finished cosmetics products are not tested on animals in the UK and some other areas, there are still substances that have both cosmetic and medical uses. As such, they are essentially exempt from the regulations around cosmetics testing on animals. Examples include the wrinkle treatment botulinum toxin, sold and advertised under the name Botox.
Marketing of Cosmetics
While many companies are now citing 'no testing on animals' in terms of their ethical stance on cosmetics, it is clear that this is an excellent marketing strategy given the widespread public disapproval of the practice. Ironically, those companies who do not test cosmetics on animals are still benefiting from previous data that was conducted on animals. The basic ingredients in many cosmetics formulations are the same. Therefore, a company can still obtain great benefit from the prior use of animals in cosmetics testing while being able to claim that their particular product was not tested on animals. This is a legal practice but it does go to show how far-reaching animal testing on cosmetics can be in terms of current claims.
What Else Can Cosmetics Companies Do?
One common query regarding cosmetics companies who do not test their products on animals is the question of how this is accomplished while still satisfying laws, regulations and safety standards. In the UK and many areas where cosmetics testing on animals is banned, manufacturers are still required by law to show that a product meets certain health, hygiene and safety standards before it can be approved for public purchase and use. As mentioned, one way this is accomplished is through the use of ingredients or formulations that were previously tested on animals. Another option for cosmetics manufacturers is quite simply to avoid an ingredient or group of ingredients that have not clearly shown safety in terms of animal testing. Finally, cosmetics companies can and usually do test their products on human volunteers or in clinical trials.
The overall consensus within the public appears to be that animal testing has no place in cosmetics production and sales in the UK. Thus, it seems that the ban will continue as more countries follow the UK's lead in ending cosmetics testing on animals. This means that humans can continue to 'look good' but do so without causing suffering and pain to animals.
Find Out More
For more information about animal testing and what tests animals are used for, read our article
Other Uses of Animals in Testing Procedures
.
You might also like...
fat balls
quanfdale dingle
- 4-Oct-22 @ 11:54 AM
Im against animals being tested on all together as a person who is biased i believe that animals should be considered equal to us humans should not think they are worth more then animals because of there intelligents. Animals were here long before us by testing on animals we arekilling history in a way for are greed i also believe this about multiple subjects to do with animals as a world influenced and curroded by money and greed, cost so many inner cent animal and human s.
lucky8
- 29-Aug-19 @ 8:48 PM
I believe that the testing of products on animals is cruel and unusual punishment especially since the animals have no say in the matter.
Rachel
- 25-Jul-19 @ 9:09 PM
i love animals so much. and, this isnt even nessary. so, why test on animals?
Gracie
- 15-May-19 @ 8:48 PM
Yes animal testing is sad. Some of the conditions they are put through are hard to believe, but I am not against it. If not animals then who? Humans would become test subjects, and I don't think that would make things any better. Animals are put at risk so humans will not have to be.
Random User
- 27-Mar-19 @ 4:16 AM
Does anyone know that calling someone a fool is damning them to hell. :)
none
- 8-Mar-19 @ 6:05 PM
People saying that these animals are saved due to the fact that they'll be left in shelter etc are wrong... These animal are bred for these purposes animals commonly used for testing are hamsters, guinea pigs, mice, rats and those who say how will we know drugs will work? Give them to people with these terminal illnesses which they actually do Btw ... We are different species and drugs react differently to an animal than they would human ... Fools
Lauren
- 5-Feb-19 @ 2:17 PM
it is not all cruelty. some animals are save due to the tests. they could be sitting in an animal shelter unneeded, unwanted and unloved
john
- 31-Jan-19 @ 3:54 PM
if they do not test the drugs how will we know that it will work. how will we know that it might make your illness worse. we have to test it out to see if it will work or not. to not test things is like giving up on some things that you have on tried to make once
lisa
- 31-Jan-19 @ 3:51 PM
SEE ALL THIS IS RIGHT BUT NOW ONLY PLAY PUBG
DP
- 26-Dec-18 @ 12:39 PM
I think animal testing should be banned on anything except medicine.
da docta
- 16-Nov-18 @ 12:48 PM
I wish all testing could stop on animals and humans, I don't understand how someone can just sit there and watch someone or some animal suffer like for example Jacqueline Traide that volunteered for Lush and she would not stop for anything, great people out there but also bad ones love you Jacqueline you were great strong role model...
I wish the people who tested on animals got tested on themselves!
apple
- 28-Mar-18 @ 2:28 AM
I am exteremely dissapointed that the world can do this to people, no one should get away with this!
Bras
- 20-Mar-18 @ 11:35 AM
I disagree with animal testing as an animal deserves a better life than being stuck in a cage and being tested animals. Humans wouldn't like to be stuck in cages with needles stuck in their eyes. MAC makeup is a disgrace testing on animals, anyone who buys from them is just as bad. accept that your ugly or buy makeup from companies that DONT test on animals.
dr.who
- 20-Feb-18 @ 9:41 AM
To be clear, animals are not used for cosmetics testing in the UK, nor can you import animal tested cosmetics or their ingredients. JD, the UK is a country and does not have smaller countries within it with different rules.
Jdawg
- 6-Jan-18 @ 9:37 AM
Although animal testing might seem cruel, the Chinese industry requires all products that come in to be tested on animals. If we were to ban animal testing, we would lose all revenue that would go to them. That would mean we lose 62.48 billion dollars
gilbertgottfreeeee
- 3-Mar-17 @ 6:21 PM
Do you know exactly what UK countries banned animal testing for cosmetic use?
So cruel, how could people be do heartless and do this??????
Beth
- 25-Sep-16 @ 8:55 PM
I came here looking for benefits, but then I remembered there aren't any.
Alayna_Lee
- 26-Apr-16 @ 2:26 PM
Okay listen here buckwheat, I am very disturbed by animal testing. I summon you to stop, before I open up a can of A double rattlesnakes.
harrytub
- 24-Feb-16 @ 7:04 PM
WHY IS THIS HAPPENING, WHY GOD WHY????
women
- 8-Jan-16 @ 9:50 AM
It makes me cry to my mum and pet worm.
bigboy
- 8-Jan-16 @ 9:48 AM
OMG!! I had to research this as a homework project and it SO depressing! I absolutely hate the people that torture these cute, defenceless creatures! STOP IT NOW #animaltestingsucks ??
DaisyDukers
- 9-Dec-15 @ 5:17 PM
I think that animal testing is bad in some cases but a lot of testing is necessary. I get that it's bad but we do need it.
cheesecakes.are.a.so
- 11-Nov-15 @ 2:03 PM
i will kill anybody who does animal testing, its terrible!!!!!!!!
ANIMALSRULE:)
- 10-Nov-15 @ 4:50 PM
please someone help save these poor helpless animals!!!!!!!!!!!
funnydog
- 10-Nov-15 @ 4:14 PM
i think that animal testing is aweful but only sometimes is for good but its still not ok like how people use animals for cosmetic testing is just killing animals on the spot for no reason and i think animals lives matter too and its not right STOP ANIMAL TESTING
hamster
- 10-Nov-15 @ 4:07 PM
Animal testing is terrible!!!!! The people who do it are cold and heartless human beanings!!!!! ANIMALS LIVES MATTER TOOOO!!!!!!!!
ANIMALSRULE:)
- 10-Nov-15 @ 3:58 PM
Animal testing is not worth the life of precious animals. Some people are just not right in the head. You should not test animals for cosmetics.
emo nemo
- 7-May-15 @ 9:36 PM