Animal Tests in Military Defence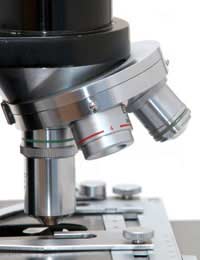 Animal testing has been a part of military defence for many decades now, although it is an area that is largely unrecognised and receives little public attention in comparison with other types of animal testing. Military defence uses animal testing for a variety of areas, including the development of weapons and vaccines. The improvement of surgical techniques is also a significant aspect of animal testing for military defence because it allows for better patient outcomes following combat. At the same time, the number of animals used in British military defence experimentation has doubled over the previous five years, leading to animal rights activists calling for investigation into the practice.
Developing Weapons and Defensive Tactics
The advent of chemical warfare has prompted military defence units to not only test weapons for use if needed but to also test the effects should those same weapons be used against the military or even released into the general public. Some of the tests on animals have involved exposure to nerve agents or gases as well as inducing chemical burns. Animals are also used to predict human damage from explosions and bullets. Pigs are typically used for explosion research while non-human primates are more commonly used to investigate bullet wounds. In addition, sheep and rabbits are used to observe the effects of warfare.
The potential for suffering has troubled many people, particularly because military testing tends to be less transparent than other types of testing, although it is still subject to the same stringent regulations for animal testing that exist throughout the United Kingdom (UK). Yet, animal welfare groups and some members of the public still adamantly protest against military testing for weapons development. They believe that killing animals for the improvement of methods to kill humans is unethical and should be banned.
Creating Vaccines
Creating vaccines is another aspect of animal testing that pertains to military defence. The potential for soldiers to be exposed to numerous diseases, particularly highly lethal and contagious ones, has led to efforts to develop appropriate vaccines using animal models. The other aspect of vaccine creation involves treatment, where the military examines how to treat disease should it occur on the battlefield.
Improving Surgical Techniques
Haemorrhaging is one of the major causes of death in war and the improvement of surgical techniques and other methods to stop bleeding are vital to preserving the life of the military. The downside to this type of animal testing, however, is that it is indeed a macabre one to imagine and also one that angers the public. Much of the military testing is done on live animals although whenever possible and appropriate, pain relievers and anaesthetics are used.
Controversy Around Animal Testing for Military Defence
The area of animal testing for military defence remains a controversial one despite it not being widely publicised and common knowledge in the general public. Animal welfare groups such as People for the Ethical Treatment of Animals (PETA) in the United States (US) have been active in campaigning against military use of animals for testing in both the US and elsewhere around the world. One aspect of animal testing in the military that is particularly unacceptable to many is that in recent years, more animals were bred than needed in the UK, which meant that a large number of animals were killed and never even used for any testing purposes. It was considered by many to be a needless waste of animal life and it has been argued that measures should be taken to ensure that this does not happen again. For now, however, increased public awareness of military testing on animals will hopefully make the military more transparent and accountable to their actions while allowing them to continue with the testing required to maintain public safety.
You might also like...
I think that animal testing for military defence is wrong.
Tam
- 14-Nov-17 @ 6:25 PM
Organizations like PETA have animals in there name. Yet they don't fight for the rights of humans, which are considered animals. Animal testing has also helps humans, like eradicate smallpox, cure polio and find out how diabetes works. So if all you animal activist hope you get polio smallpox and other disease that animal testing that has helped to prevent.
animalrightssuck
- 7-Dec-15 @ 7:46 PM
Shut Down Your Medical Research on Poor Animals. This is a cruel and inhumane treatment and it is not science. This is also being done to me without my consent and I am a God damn Human Being not a Human Test Subject.
Animal Rights activi
- 4-Jun-15 @ 9:17 PM