Using Animals for Testing: Pros Versus Cons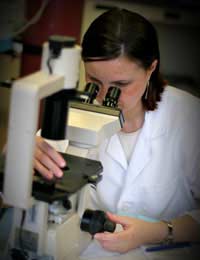 There are many pros and cons to the practice of animal testing. Unfortunately, neither seem to fully tip the scale to a side that pleases everyone – including the general public, government and scientists.
Pros or Postives of Animal Testing
1. Helps researchers to find drugs and treatments:
The major pro for animal testing is that it aids researchers in finding drugs and treatments to improve health and medicine. Many medical treatments have been made possible by animal testing, including cancer and HIV drugs, insulin, antibiotics, vaccines and many more.
2. Improves human health:
It is for this reason that animal testing is considered vital for improving human health and it is also why the scientific community and many members of the public support its use. In fact, there are also individuals who are against animal testing for cosmetics but still support animal testing for medicine and the development of new drugs for disease.
3. Helps ensure safety of drugs:
Another important aspect to note is that animal testing helps to ensure the safety of drugs and many other substances humans use or are exposed to regularly. Drugs in particular can carry significant dangers with their use but animal testing allows researchers to initially gauge the safety of drugs prior to commencing trials on humans. This means that human harm is reduced and human lives are saved – not simply from avoidance of the dangers of drugs but because the drugs themselves save lives as well as improve the quality of human life.
4. Alternative methods of testing do not simulate humans in the same way
Scientists typically use animals for testing purposes because they are considered similar to humans. As such, researchers do recognise the limitations and differences but the testing is done on animals because they are thought to be the closest match and best one with regards to applying this data to humans.
Cons or Negatives of Animal Testing
1. Animals are killed or kept in captivity:
In animal testing, countless animals are experimented on and then killed after their use. Others are injured and will still live the remainder of their lives in captivity.
2. Some substances tested, may never be used for anything useful:
The unfortunate aspect is that many of these animals received tests for substances that will never actually see approval or public consumption and use. It is this aspect of animal testing that many view as a major negative against the practice, as it seems that the animal died in vain because no direct benefit to humans occurred.
3. It is very expensive:
Another con on the issue of animal testing is the price. Animal testing generally costs an enormous amount of money, as the animals must be fed, housed, cared for and treated with drugs or a similar experimental substance. On top of that, animal testing may occur more than once and over the course of months, which means that additional costs are incurred. The price of animals themselves must also be factored into the equation. There are companies who breed animals specifically for testing and animals can be purchased through them.
4. Animals and humans are never exactly the same:
There is also the argument that the reaction of a drug in an animal's body is quite different from the reaction in a human. The main criticism here is that some believe animal testing is unreliable. Following on that criticism is the premise that because animals are in an unnatural environment, they will be under stress. Therefore, they won't react to the drugs in the same way compared to their potential reaction in a natural environment. This argument further weakens the validity of animal experimentation.
Personal Choice
While there are numerous pros and cons of animal testing, the ethical aspect overshadows both of them, which means that emotion may be the ultimate determining factor in whether a person believes the benefits of animal testing outweigh the problems associated with the practice.
For more information about the ethics of animal testing on this site, read the following features:
1. The controversy of animal testing
2. Medical treatments that have been found as a result of animal testing
3. Medical trials on humans.
External Resources
Read around the subject at external sites - here are two very good resources:
The BBC education page on animal ethics
The Government legislation relating to animal testing
You might also like...
I need to test my gas chamber on a black person not an animal
Jewish Obese Grandma
- 6-Dec-23 @ 6:21 PM
yo my nigeh
fagkiller123
- 21-Nov-23 @ 1:40 AM
I like to strock huge cock
Daniel alicea
- 16-Nov-23 @ 3:34 PM
I swear what are these comments
g@ry
- 13-Nov-23 @ 3:39 PM
What is wrong with u guys
What is wrong with u
- 7-Nov-23 @ 7:08 PM
hey buddy what do you think your doing i dont think thats very appropriate i think its very appropriate very much i think you should go to school to learn the proper definitions
issack brooks
- 2-Nov-23 @ 6:14 AM
Stop
A;lsdjfk
- 1-Nov-23 @ 1:01 PM
HEY GUYS. SO BASSICLY I WILL BE TECAHING YOU HOW BABIES ARE MADE. SO BASSICLY WHEN A GUY AND GIRL LOVE EACHOTHER VERY MUCH-
him
- 23-Oct-23 @ 7:35 PM
why
CockSlayer
- 6-Oct-23 @ 6:31 PM
Please stop. This very bad. It not nice and it's very disturbing. I'm going to have nightmares
Natalia
- 4-Oct-23 @ 8:55 PM
im back hoes
furrygobbler
- 11-Sep-23 @ 2:18 PM
SHES bacck
furrygobbler
- 11-Sep-23 @ 2:17 PM
i need Cp for free, websites?
NEED
- 27-Jul-23 @ 11:41 AM
oily cock enters animal softly
adolfww2xoxo
- 12-Jul-23 @ 12:13 PM
Stroke on my dick its oily stroke it please suck it baby i love dick
The Leader Of Peta
- 12-Jul-23 @ 10:10 AM
Kill all animals. Animal testing forevez slayyy 3>>>
The Leader Of Peta
- 12-Jul-23 @ 10:09 AM
Pedophile
JewDIck
- 12-Jul-23 @ 10:02 AM
Can I shove my penis in the animal>
JewDIck
- 12-Jul-23 @ 9:59 AM
Side Effects may include (Nature Scene of bunny hopping through woods eating berries) Limit 1 per household batteries not included parts sold separately terms may apply side effects may occur including, but not limited to, death. Also amnesia flu sickness feeling sleepy midday eating too much, not eating enough no will to eat drinking too much sleeping for multiple days in a row, going to the store when you don't need anything for the free samples and playing games and getting absorbed into the obscure worlds of them. It is recommended to visit the doctor, orthodontist, dentist, pharmacist, optometrist, and your local Which Doctor at least once a day while using our medication. May improve your mood, sleep, appetite, and energy level, and decrease nervousness. It can also decrease pain due to certain medical conditions. To reduce the risk of dizziness, lightheadedness, or falling, get up slowly when rising from a sitting or lying position. Get medical help right away if you have any very serious side effects, including: black/bloody stools, vomit that looks like coffee grounds, seizure, eye pain/swelling/redness, vision changes (such as seeing rainbows around lights at night, blurred vision) Or feeling like there's water in your ear that you can't get out but you haven't showed in weeks because like who really showers anyway???? Ask your doctor if you have trouble eating dog food out of a bike helmet while riding a rainbow pony off into the sunset of asia. Not recommended for children, pregnant women, pregnant men, radioactive objects, anybody who has an allergy to cats, kittens, kitters, cattos, kitts, kittio, kattttyyyy, kitty cats, catty kits, or shoelaces. If you sneeze while taking our medication, we're required to tell you to go to the doctor, but you're just straight up dead dude. You take as many doses per hour by figuring how many dogs you pet in a given hour (terms may apply) and then test your temperature (batteries not included) and build a lego statue of yourself life size (parts sold separately) This is not a complete list of possible side effects. If you notice other effects not listed above, contact your doctor or pharmacist (Fox sneaks up behind Bunny, kills it brutally)
mike oxlong
- 24-May-23 @ 7:12 PM
congrats of the kids guys hope you have a great life
mike oxlong
- 24-May-23 @ 7:10 PM
BOMBASTIC SIDE EYE have a nice wedding guys but don't do anything sus
yo mama
- 23-May-23 @ 7:56 PM
ninja in hole
lethalityzeds
- 22-May-23 @ 3:08 PM
DUMB NIG- I HATE YOU SO MUCH
GIGAMAN
- 18-May-23 @ 3:09 PM
I HATE NI-
GIGAMAN
- 18-May-23 @ 3:07 PM
Ta qifsha nonen
Random Albanian Man
- 18-May-23 @ 3:05 PM
IM A GIGI NI-
GIGAMAN
- 18-May-23 @ 3:04 PM
Substance from the Kar
Random Albanian Man
- 18-May-23 @ 3:02 PM
USE MEEEEEEE
DUREX USER
- 18-May-23 @ 3:01 PM
Assalamu alaykum. this site was helpful for my son, Mahmoud
Mohammad Saleh
- 18-May-23 @ 3:00 PM