Changing British Attitudes on Animal Testing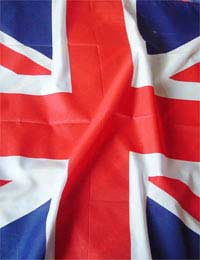 British attitudes on animal testing can seem to fluctuate, partly because one minute the news is publishing a major incident of animal extremism and then the next, we are reading about public opinion polls citing support of animal testing for medical benefits. Animal testing seems to have remained a controversial subject, with no shortage of verbal supporters on both sides, often with the public and the research sector pitted against one another.
Polling to Understand British Attitudes on Animal Testing
Polls are an obvious approach to learn what Britons think of animal testing. A recent government poll found that almost three quarters of Britons approved of animal testing if it was for medical purposes. However, just under twenty percent cited that it was totally unacceptable, no matter what kind of circumstances exist. There were comments about stricter regulations on animal testing although some people believed that this would cause animal testing in Britain to be forced elsewhere in the world, where regulations would likely be far more relaxed than the very stringent laws here.
Attitudes towards extremists were similarly mixed, although the majority were on the side of peaceful protests. Most people supported the notion of peaceful demonstrations while violence and aggression were generally not supported tactics. A very tiny two percent believed that it was acceptable to damage the property of those involved in animal testing and half of that amount actually thought that death threats were appropriate behaviour.
Still, polls do vary and a poll taken only a year beforehand found that fifty percent of people supported animal testing for medical purposes. However, some polls tend to be worded in more extremist ways, where a person has to either agree that all animal testing is acceptable or that no animal testing under any circumstances is acceptable.
Mixed Views on Animal Testing
The data seems to show that the average Briton has a mixed view of animal testing. For medical purposes, it is acceptable to most but it is otherwise unacceptable for cosmetics purposes to test on animals. People would support tighter regulations if they actually felt these laws would be effective at keeping local companies up to the right ethical standard without sending them elsewhere in the world. Views are also highly supportive of alternatives to animal testing wherever they can be successfully used.
A poll from two years ago looked at the specifics of animal pain and the use of different animals. A small but still surprising number of people at ten percent thought that cosmetic research was an acceptable use for animals, even if the animals experienced pain. If it was for cancer, however, the number rose to more than half of all respondents supporting animal testing.
Future of British Attitudes on Animal Testing
It is expected that as animal testing in the laboratory changes, British attitudes will similarly continue to change. New methods of testing are helping to reduce and replace modes of animal testing, which means that those who do support testing may begin to accept these new alternatives as favourable to using animals, particularly those that are more cost-effective and rapid. Animal extremists do not appear ready to quiet down anytime soon; they will likely continue to voice their anger and concerns regarding the use of animals in testing.
However, it does seem that for now, most people are supportive of using animal testing for medical purposes that can enhance and extend human life. At the same time, animal testing on cosmetics is largely unfavourable and the ban on animal testing for cosmetics has generally been a welcomed one by the public. While the public can't be in complete agreement, it does seem that there is a greater commitment to learning about animal testing and making more informed choices about its use.
You might also like...