Suffering of Lab Animal Technicians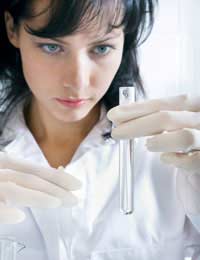 When most people think about animal testing, the word 'suffering' is related directly to the animals. We worry about animal welfare and consider ways to reduce animal suffering during the experimentation process. Yet, have you ever considered the lab technicians who care for the animals?
These technicians work regularly – often daily – with laboratory animals that are used for testing purposes. They feed the animals, clean their cages, administer drugs and treatments and may begin to form bonds with the animals. This is particularly true in the case of animals that are kept in the laboratory long-term. When animals suffer from the effects of laboratory experiments or when they die, lab animal technicians can experience grief, sadness and even anger. Unfortunately, this side of animal experimentation is one that has been largely ignored for a long time.
Perhaps it is because such a strong focus has been on the animals themselves, to the extent that any ripple effects are mostly unnoticed. However, a recent publication has finally brought attention to this important issue, which will ideally provide education on the challenges of working as a lab animal technician. Hopefully, positive and constructive ways of addressing the problems will soon follow suit, which can help lab animal technicians to better perform the roles they were hired to do.
Using Focus Groups to Investigate
The Institute of Animal Technology held a series of focus groups and then shared the results of the research at their annual meeting. The focus groups were used to investigate the emotional and mental effects on lab animal technicians from their jobs. Sadly, the study showed that lab animal technicians suffer from guilt as well as grief and remorse for animals that have been faced with euthanasia.
The Institute of Animal Technology also cited an important need for greater recognition of the effects of animal care on the lab technicians. Similarly important was the call for a higher and more consistent level of support and recognition for lab animal technicians and the role they play in the animal experimentation process.
Animal Rights Activism and Laboratory Technicians
On the other side of the animal testing controversy, animal rights activists cite a lack of care and interest in the welfare of technicians. Since the technicians are ones who play roles in administering drugs and treatments to the animals, it is those individuals against animal testing who tend to see these workers as cruel, careless and unsympathetic to the plight of animals. Technicians are regularly targeted along with the scientists who lead the research team. For the technicians who work directly with animals on a daily basis, this kind of targeted criticism – particularly when violent – can be detrimental to their health.
Safeguarding Animal Health and Technician Health
Given the significance and importance of animal testing, it will continue until a realistic and successful replacement model is designed. Until that time, addressing the suffering of lab animal technicians is not only vital to ensuring their health as human beings and working members of the public, but also to safeguard animal health. Mentally and emotionally stable lab technicians will translate to improved care for animals because these workers will function better in their working environment.
You might also like...