Rapid Information Sharing to Reduce Animal Tests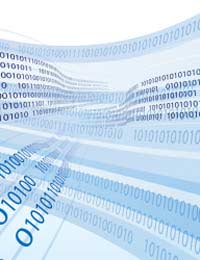 If you speak to virtually anyone who supports animal testing, they will still cite the important need to reduce the use of laboratory animals in testing. While supporters appreciate animal testing as necessary to improve and prolong human lives, in an ideal world there would be equally viable ways to test medicines and treatments for disease without the use of animals. This way, animal suffering and life could be preserved.
Fortunately, a group of key pharmaceutical companies are joining a special, international initiative that aims to share data, thus reducing the need to use animals in testing. All of the companies are major contributors to the pharmaceutical industry. Their goal is to share data on animal experiments, which should allow other companies to reduce their use of animals in testing. For instance, a company could avoid replicating an experiment that another company has already performed on animals. In this sense, the industry can avoid repetitive testing and unnecessary animal suffering and death.
Collaboration to Reduce Animal Experimentation
An important benefit to this kind of collaboration is that it satisfies the relatively new Registration, Evaluation and Authorisation of Chemicals (REACH) reforms. This requires that a pharmaceutical company is capable of providing verification of the safety of chemicals utilised. To do so, this increased collaboration from the new initiative will make a significant difference in helping the companies to reduce or eliminate experiment repetition. The collaboration also brings with it a new software for the database, which was developed by a charity based in the United Kingdom (UK) – Lhasa – that will similarly be administering and maintaining the initiative.
Using the New Database to Reduce Animal Testing
The new database will be made up of public information and proprietary science information as well. It will work to facilitate a pharmaceutical company's access to important research – data that originally used animal testing but was performed by a different company. The eventual goal is to allow each company to 'clean up' their research scheme and reduce the need for using animals in laboratory testing. After a company collects its data, it is essentially sorted and then put into the computer by scientists who work for Lhasa. Companies can then quickly access toxicity information on many different chemicals and compounds.
For a company to become a part of this initiative, it would need to purchase a software license. This license would then let the company obtain access to the data that is provided by other companies who are members of the project. Hopefully, more companies will participate in the project, which can then further reduce the use of laboratory animals in testing.
The Three R's of Animal Testing
As the public and pharmaceutical companies become even more focused on the three R's of animal testing – reduction, replacement and refinement of animal testing – new projects such as the one created and introduced by Lhasa will become more important. While the animal testing controversy will likely continue until a day that animals are completely eradicated from use in science experiments, the new initiative can at least provide progress in the goal of reducing the need for animals in testing.
You might also like...